DC Engage
DC Engage is the alumni engagement platform where current alumni can connect, post milestones, plan reunions, and much more.
DC Alumni Association
DC alumni remain connected through The Dayton Christian Alumni Association. The Association is committed to increasing communication, encouraging involvement, and promoting lifelong relationships between alumni and the school.
For more information, contact Krystal Cox.
Transcripts
Alumni may order transcripts directly from our Parchment website. Please allow two business days for processing.
Electronic orders incur a small fee of $5.00 to send.
Paper transcripts sent via USPS incur a fee of $7.50.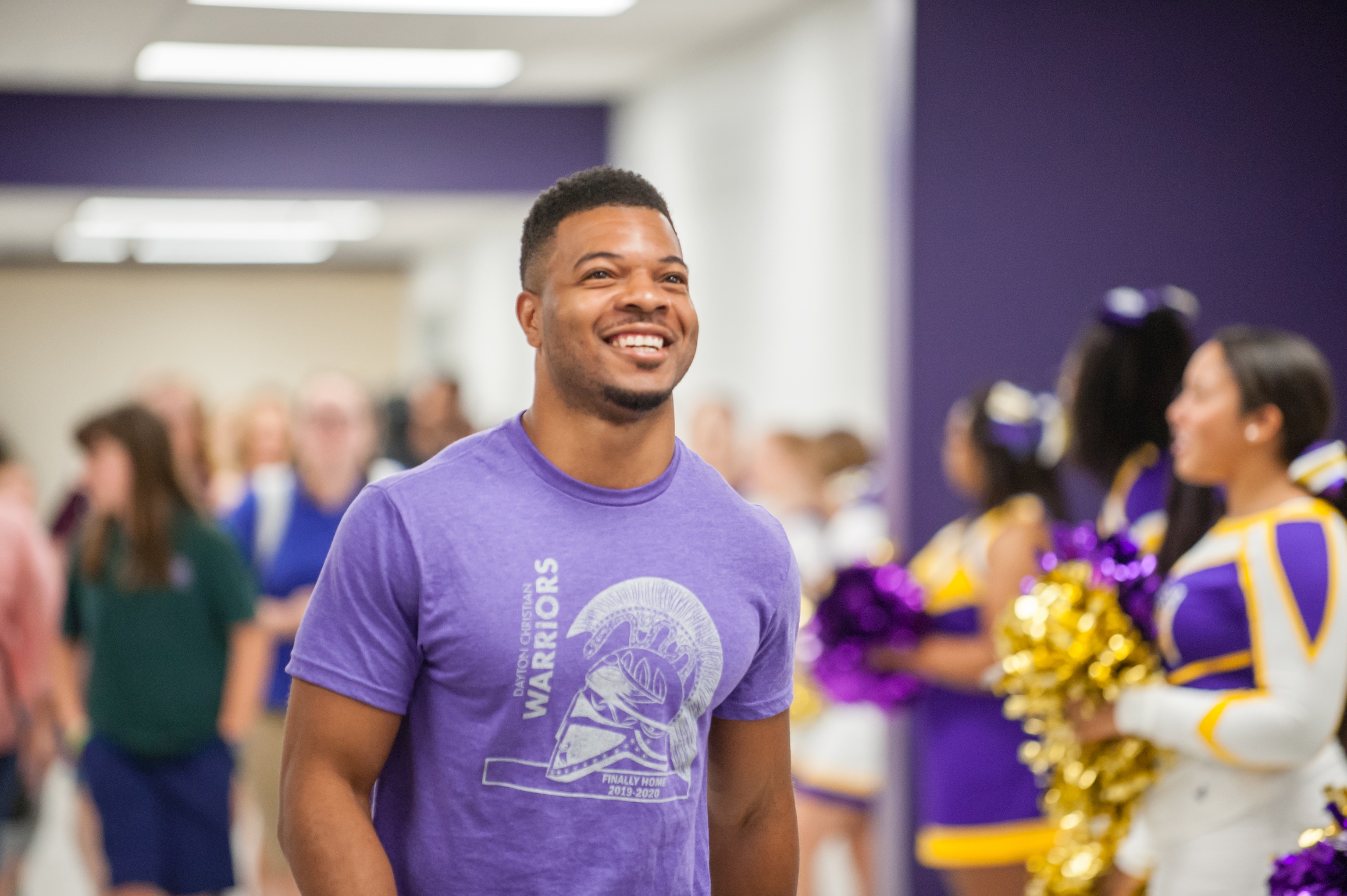 Former Mr. Football nominee and All-Mid-American Conference defensive back Heath Harding ('13) returned to Dayton Christian in Fall 2019 to help emcee the grand opening of the school's Warrior Center. The 12,000-square-foot gymnasium was a long-awaited promise to the DC community, which spent more than 15 years without a court to call its own.
Coincidentally, 2019 was a big year for Harding as well. After being sidelined with an injury, he was finally getting back into the game he loved. Earlier in the year, he signed a contract to join the Calgary Stampeders of the Canadian Football League. Harding played pro football for three years spanning from NFL, CFL, and IFL before returning home to Ohio to pursue a career in sales.
Whether they call themselves a Crusader or Warrior, DC alumni are always excited to return home. We are thankful for their willingness to pass on the legacy to our current students by sharing how God is using them as athletes, veterinarians, authors, musicians, and more.