Faculty and staff are our greatest assets and one of the reasons parents choose to educate at Dayton Christian School. It's our goal to hire individuals who feel a call to our mission and a commitment to further God's absolute truth.
All DC employees play an integral role in advancing our mission – whether they're hired to help behind the scenes or teach in front of the classroom. Full-time DC employees have access to strong benefits such as:
Opportunity to invest in the next generation by sharing the love and truth of Jesus Christ
Ongoing professional development and learning opportunities
Excellent benefits plan
Generous vacation time
Ability to participate in international service trips and community service initiatives
Employer-matched retirement plans
Tuition benefits
---
Available positions
---
Applying to Dayton Christian
An interested candidate must be a born-again believer in Jesus Christ and sign/comply with the DCS Statement of Faith, Declaration of Moral and Ethical Integrity, Educational Philosophy of DCS, Goals of DCS, and Personal Attestation as listed below.
Dayton Christian School seeks quality candidates who have a minimum of a bachelor's degree for teaching positions and previous work experience in a related field. Please submit all resumes and applications to the DC Human Resources Office at [email protected]
All candidates of Dayton Christian School must submit to a fingerprint background check when given an offer of employment and renew the fingerprint check every five years while employed at DCS.
DCS Doctrinal Statements & Philosophy
---
Volunteer Information
If a volunteer will be in a role that is responsible for the care, custody, or control of a student(s) when a DCS employee is not present in the room, the volunteer needs to submit to a fingerprint background check and pass prior to volunteering in that capacity. Please see an HR representative for assistance with the fingerprint check.
---
DCS desires and aims to be an equal opportunity employer and to hire without regard to an individual's race, color, national origin, disability, military status, age, genetic history or ancestry. As a not-for-profit Christian ministry, DCS can and will make decisions on the basis of religious conviction or mission.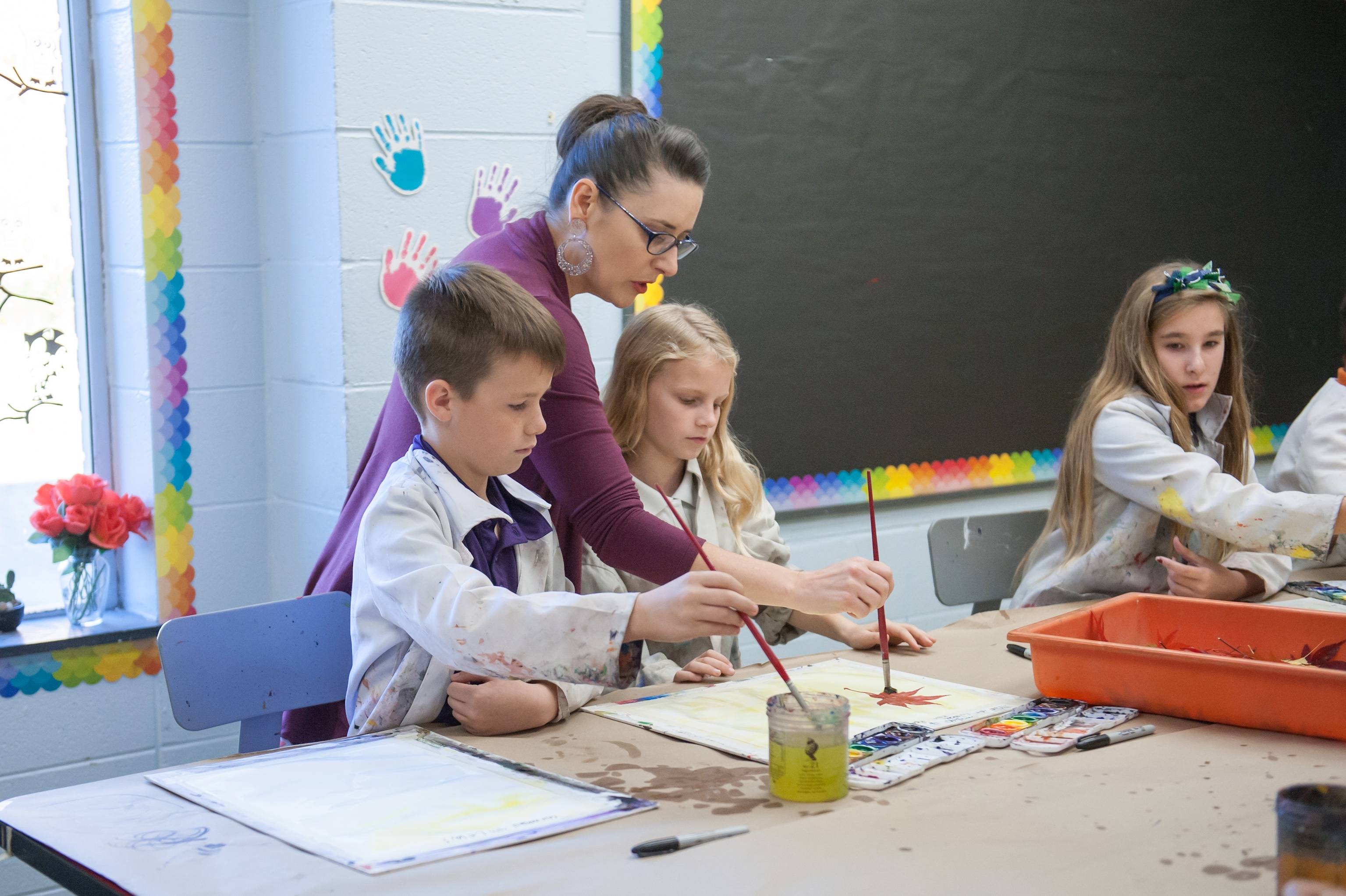 Stefanie Clements, art teacher
I teach at DC because of the impact it had on my life. As a young student, God used this school to shape my character more than my church or my family. I now have the privilege to pass that along to students in my classroom. More importantly, I have no doubt that this is where God wants me.