Welcome to Dayton Christian Middle School where we prepare students for success in their high school career. Students in Grades 5-8 are introduced to many of our high school experiences, such as advanced courses, leadership opportunities, and class capstone trips. Student life in these grades is carried out in various ways including chapel, theater, sports, band, and clubs. DC Middle School provides a close-knit community which plays an integral role during one of the most critical times in a student's emotional and social development.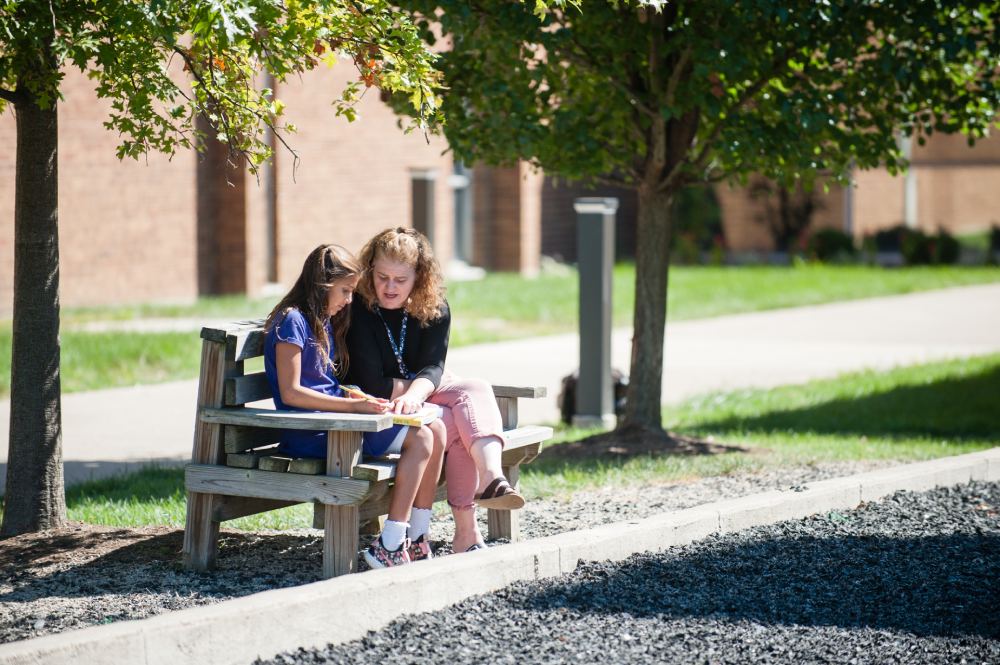 Curriculum
Dayton Christian Middle School curriculum continues to focus on meeting and exceeding the Ohio state learning standards while all courses are taught through the Biblical worldview. In language arts, the emphasis is on reading a variety of literary genres, as well as on grammar and writing integration. Other subject area publishers include BJU Press, Go Math, and Summit Bible.
In addition to core classes, students have access to academic enrichment in subject areas of STEM, Music, Art, and Spanish.
---
Spiritual Life
In addition to Biblical integration, students' spiritual pursuits are encouraged by a weekly chapel, daily time of devotion to help students start their day, as well as before class prayer. Middle school students continue their elementary journey of service through projects around the school, annual fundraising for local faith-based non-profit organizations, making cards for the veterans, delivering treats and notes to neighborhoods and healthcare workers, and more.
---
Athletic Engagement
Students in Grades 5-6 have opportunities to connect with their peers outside of school through extracurricular athletic clubs. The number of clubs offered varies from year to year with most popular being soccer, cheerleading, basketball, flag football, and wrestling.
Students in Grades 7-8 participate in junior varsity athletic program. More information about DC Athletics can be found on the athletic website.