Educating Students for Christ for More than 60 Years
Dayton Christian School began with just one kindergarten class of 14 students in the facilities of Patterson Park Brethren Church under the name Patterson Park Christian School. It received its Ohio State Charter in 1965 and was renamed Dayton Christian School.
Throughout the years, DC has flourished, expanding to 13 campuses across Greater Dayton and becoming one of the largest Christian school systems in the country. DC was instrumental in advancing neighboring schools including Legacy Christian Academy in Xenia and Troy Christian School in Troy.
In 2004, the school consolidated into one location, bringing students in Grades Preschool to 12 under one roof in a former NCR training facility in Miamisburg. Today, the campus in Southwest Ohio is home to over 1,000 students in Preschool to Grade 12 and boasts over 5,000 alumni.
1st
Christian School System in U.S.
4
Published books on Christian education
22
students in first graduating class
14
Students in first kindergarten class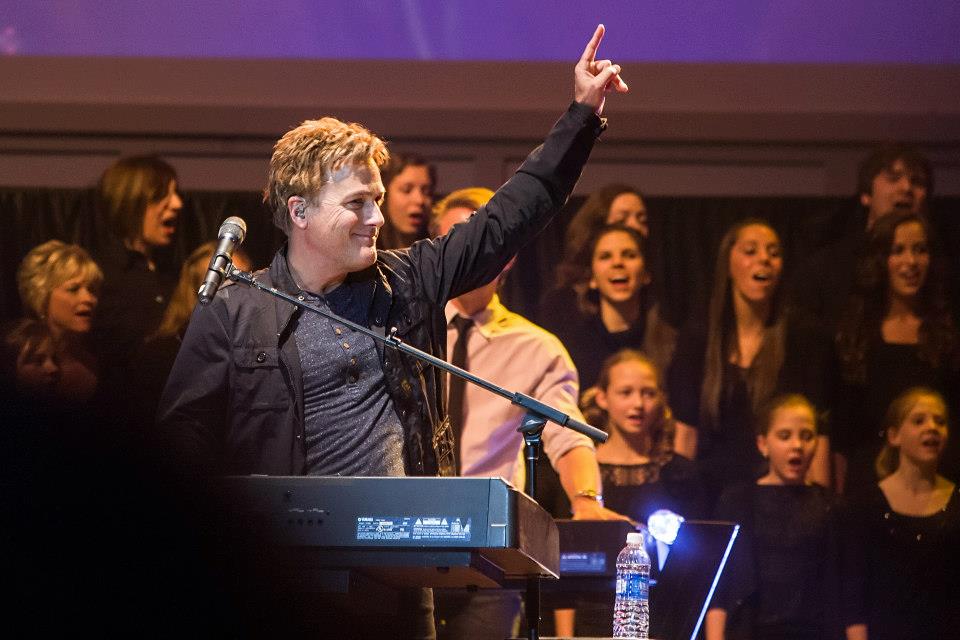 Christian Recording Artist Michael W. Smith joined DC choral singers in the school's 50th Anniversary celebration in 2013.
The school's tagline, "Educating for Eternity" was joined by a new one: "Faithfully Looking Forward." This was to demonstrate that DC's rich heritage had a promising future.
Now in its 60th year, DC continues to be a light to families seeking a strong partner in Christian education. The school's purpose statement - Joining families in the battle to prepare students for Christ - is more important today than ever before.